Zoom is one of the most popular video communication apps used for meetings across the globe. However, not many people are comfortable sharing their live video unless it's needed- they prefer showing profile pictures, instead. Therefore, we are here with a quick guide on how you can show your profile picture in the Zoom meeting instead of the video.
Show Profile Picture in Zoom Meeting Instead of Video or Name
By default, Zoom replaces the video with your name whenever you turn off the camera. That said, it's quite easy to show your profile photo or any picture that you want on Zoom PC or mobile, given below.
On Zoom PC
Add Picture Before Joining a Meeting
If you've joined Zoom recently, the chances are that you haven't set your profile picture yet. To change your Zoom profile picture:
1] Launch the Zoom app on your PC.
2] Tap your Profile name at the top right corner.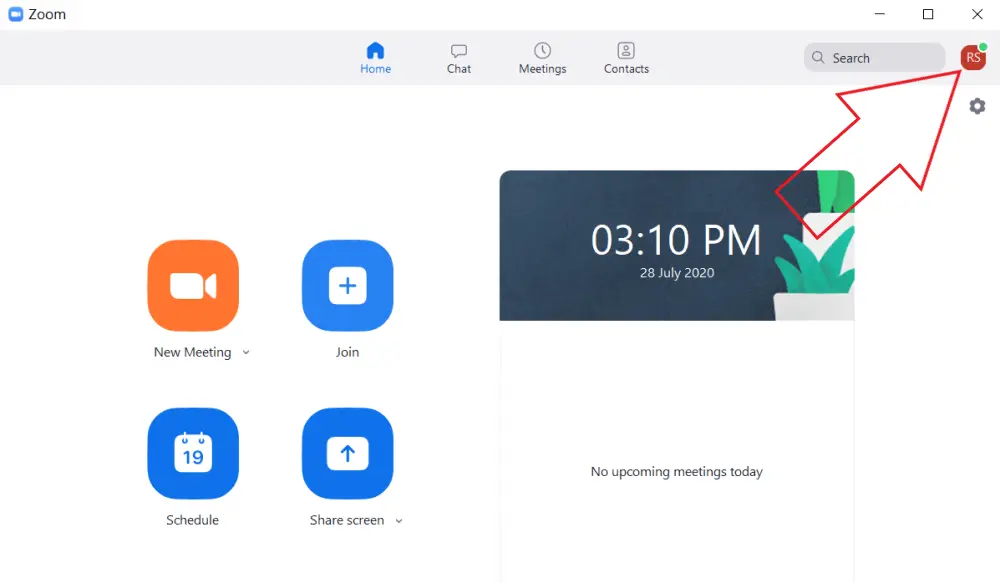 3] Select "Change my picture" from the menu.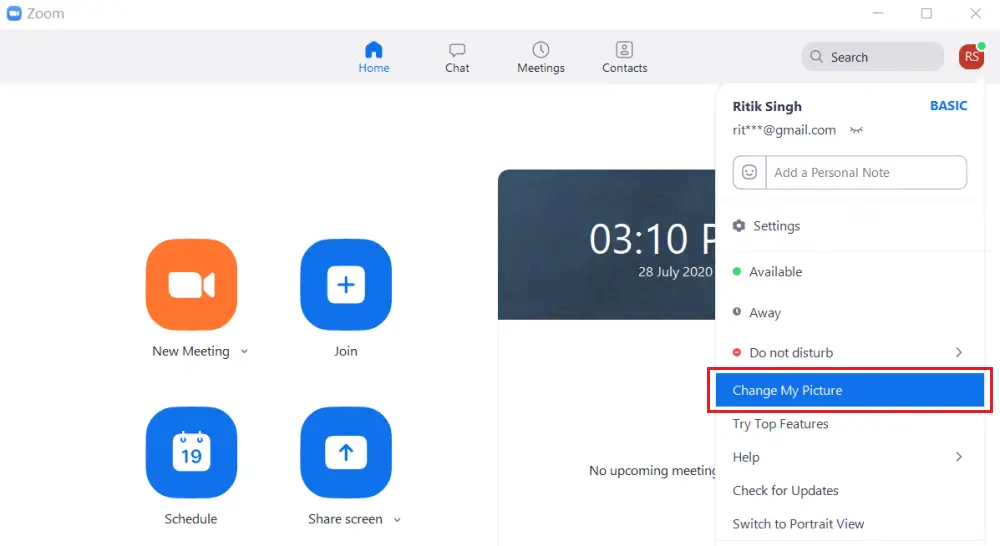 4] You'll now be redirected to the web version of Zoom.
5] Here, tap on Change below the picture icon.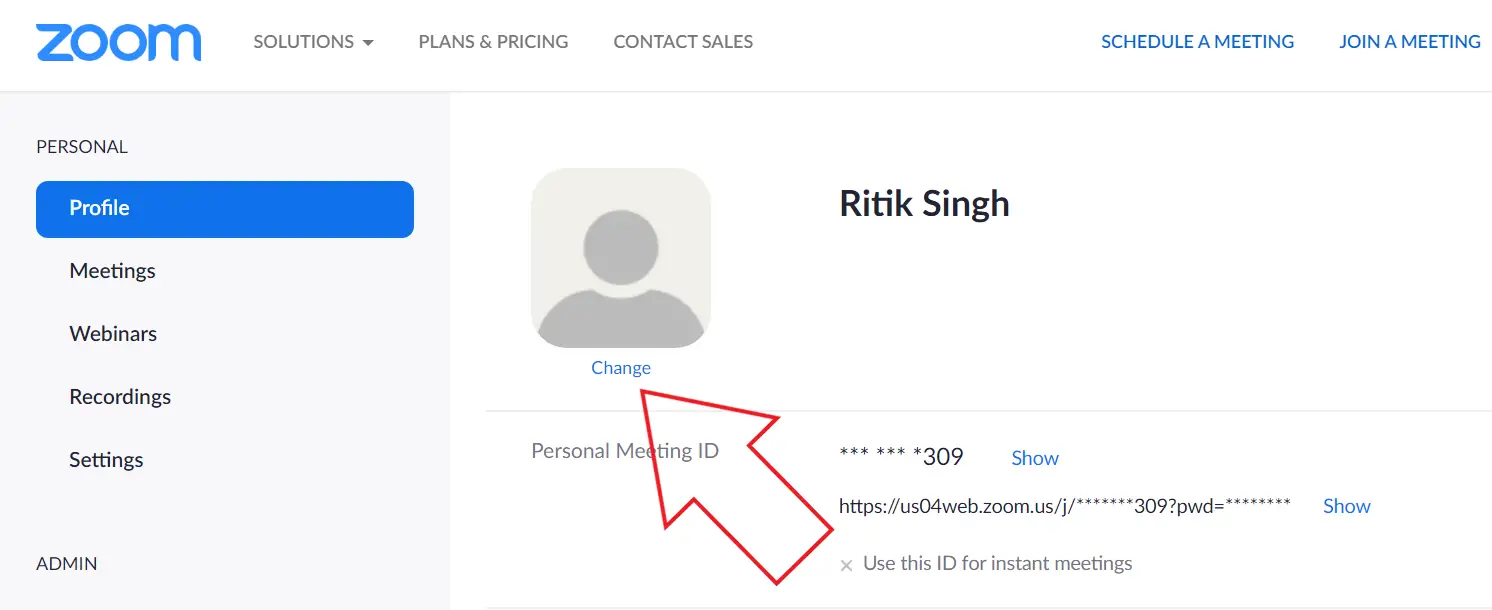 6] Upload the picture of your choice, adjust the borders, and click Save. Note that the image size should be lesser than 2MB.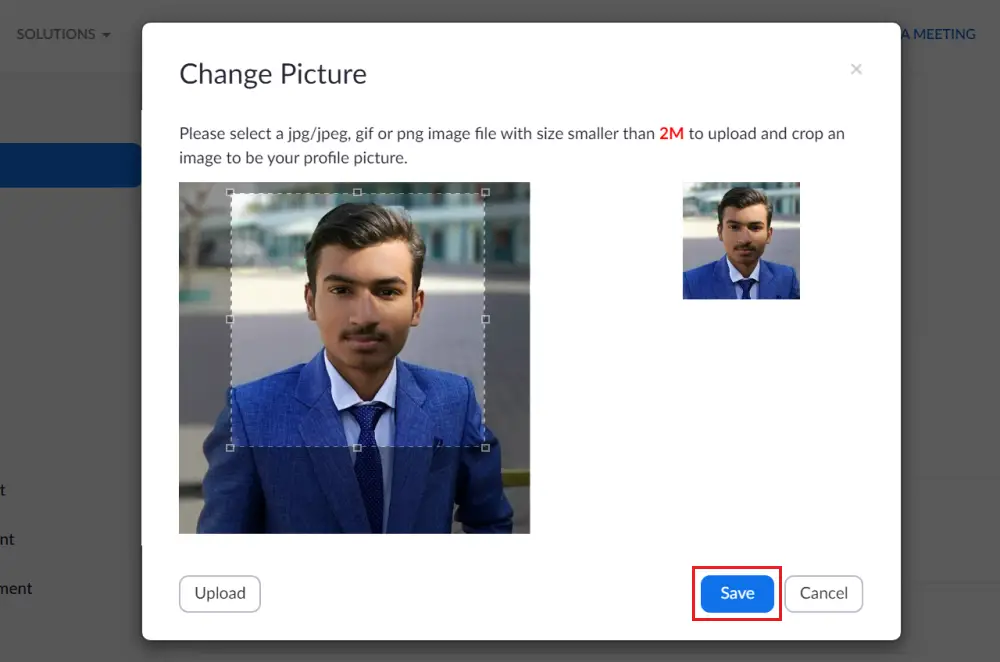 Once you add your profile picture, the same will start reflecting in the Zoom app on your computer. The next time you join a meeting, click Turn off my video, and it'll automatically replace your video with the uploaded profile picture.
To always show the photo instead of video, go to Zoom settings and enable "Turn off my video when joining a meeting."
Switch to Picture from Video during a Zoom Meeting
If you haven't set your profile picture and already in a meeting, you can still switch to any image of your choice, using the steps below.
1] During a Zoom meeting, right-click on your video and tap Edit Profile Picture.
2] Choose the picture from your computer, adjust borders, and save.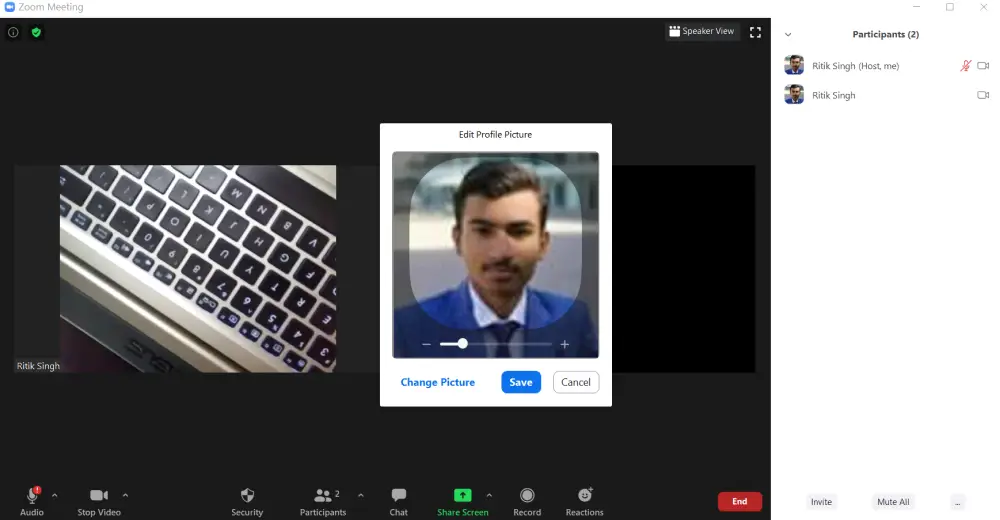 3] Turn off your video by tapping Stop Video.
That's it. The set picture will automatically replace your video during the meeting.
On Zoom Mobile App
1] Open the Zoom app on your phone and head to Settings.
2] Tap your profile and select Profile Photo.
3] Upload your photo from the phone's gallery.
You can now disable video or turn it off before joining the Zoom meeting to display the picture instead of video or name initials.
Wrapping Up
We hope that you're now able to show your profile picture instead of your video or name in Zoom meetings. The whole process is quite easy for both phone and PC. However, if you still face any issues, feel free to reach out through the comments below.
Also, read- Play Video in Loop in Zoom To Fake Attend a Meeting
The post Show Profile Picture in Zoom Meeting Instead of Video appeared first on Gadgets To Use.